Easy And Cost-Effective Office Removals In Camden Town
Simple Office Relocations In NW1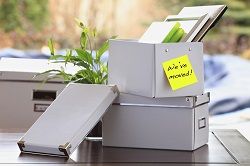 Moving offices can be a real logistical nightmare if you're not prepared properly for it; there's things like timing, set up, and time loss to consider, and if it's not done right it can cost a company dearly. Fortunately at Camden Town Removals, we have extensive experience in completing office removals throughout Camden Town. From tiny one room offices in NW1, to big corporation moves in N1, we have handled it all in one form or another. Over the years we have honed a real skill in commercial removals, and we can help at every stage to make sure your move goes smoothly and prevent any loss of productivity or income. Your business needs reliable service, and that's what we offer. Every time.
Unique Services Based On Your Needs
Even though we have dealt with many office removals across NW1 in our time, we appreciate that no business or office is the same as the last, and that is why when you hire us to complete your business relocation, we will treat you exactly as you are: unique. If you're business has specific needs then we will adhere to these and make sure your relocation runs exactly the way you need it to. From helping you to pack up, move out and set up, we are with you ever step of the way, working for you and as you. We work extremely closely with customers in NW1 to plan the move, and ensure minimum disruption to their business. Simply call on
today.
Office Moves The Way You Want Them
Moving office is never the same, because businesses aren't, so we encourage all of our customers to think carefully about the best strategy to help their move go smoothly. Sometimes this will mean everything being moved in one go (common for smaller offices), whereas others may prefer a more staggered approach. Ultimately it's important to choose the options that will limit any disruption to employees and the business, but we will happily advise you on the options available to you. When you call us, you can talk to the experts in NW1 and discuss the perfect solution for you, and once we know we can crack on and do it, you'll barely know we're there.
Save Money With The Best Service In NW1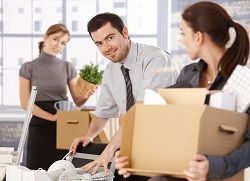 Choosing an office removals service should always come down to who has the most experience and who's the most reliable, fortunately Camden Town Removals is both so you can get the perfect service without paying more than you should. We provide the best value commercial relocation service in all of Camden Town, and offer a comprehensive range of relocation options which means we have the perfect option for all local businesses, from independent traders in NW1, to large multinational corporations in N1, all have saved money and time by using our expert services. We can guarantee a hassle free move, call
to find out more about how we can help your company do more, quickly.
The Best Deals For Local Customers in NW1
We specialise in helping local businesses relocate their premises, and we know that business growth is essential to our local WC1 economy, which is why we aim to provide as much help as possible. To this end we not only provide exceptional commercial removals service, we also have a range of special offers for local customers, and we are also on hand to provide advice and support during your business relocation. We want to make sure businesses can move easily, and with minimal hassle, and we know how to make it happen, and with one quick call to
we can show you just how efficiently we can help you move your office in NW1, you'll be surprised how easy it can be.