House Removals
A New Life in a New Home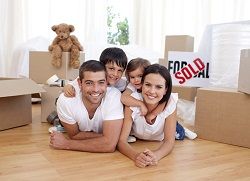 No matter what, life will never remain static. Things will always change and you will encounter new things, people and problems. Rather than worrying about these transformations that occur, you should embrace them and see life as a new opportunity and adventure. One of the ways you can do this is with a new home. A change of surroundings can enhance your lifestyle, allowing you to be closer to the people and places you visit often and enabling you to style your home and environment to your lifestyle. However, transferring your life from one location to another requires a lot of work and you may find yourself physically unable to do it or you don't have the time to manage everything yourself. If these are the case then you should call Camden Town Removals today on 020 8746 9635 and we will handle everything for you.
We are a top removal firm based in Camden Town who is willing and able to assist you with each aspect of your relocation. Our operators have years of experience and so they can pass on this on to you. When you call, they will answer any questions you have, ease you concerns, provide useful tips and guidance and fill you in on all of our services. By the end of the conversation, we guarantee that you will have a stronger idea of what you will have to do for you move and how to go about it. Tell us about your upcoming transition such as location, how many/what sort of items have to be transported, timeframe, etc and we can recommend exactly what you need. You can select from our services, so we can help with one or two aspects. We can provide a free quote at this time that will give you an idea of our prices and you don't have to commit to it.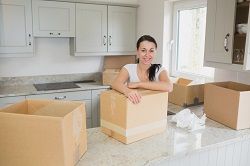 We have a team of elite removals expert who are all trained and licensed. They can be with you when you need them and they will have everything they require to get the job done. They will swiftly list and arrange your goods so that items are separate from things that could adage them, so as heavy objects being separated from fragile goods, sharps items kept away from clothes, etc. We will then choose the most suitable materials to wrap them and appropriate boxes. We will take care when handling your goods at all times, whether it's when we are packing, lifting or carrying them. We can manoeuvre furniture and boxes in and out of buildings without any injuries or damages occurring. We will plan routes and estimate how many people are needed to ensure this.
We can grant you access to all the additional support you need such as a range of vehicles that will get every one of your goods to where they are ended, on time and in one piece. We can allow you use of our storage facilities where you can let us look after your things for as long as you need and they can be picked up or returned at any time. Moving to a new country can seem almost impossible but with our support with international shipping, paperwork and advice it will become simple. If you are undertaking a small removal then our Man and Van service is right up your alley.
If you want your move to proceed swiftly and efficiently along with your life, then contact Camden Town Removals now.