Man and Van
A Relocation without the Hard Work

In life, we always want things to be simple. We want the challenges and chores we encounter to be something we can quickly overcome without too much problem or delay. Sometimes we will be faced with innumerable tasks that can be beyond our skill, strength and that we may have no time to do. Moving to a new home or workplace falls into these categories because it involves so many aspects that have to be completed, weeks of planning, many days sorting and packing goods and hours upon hours of heavy lifting. All of this can be too much for you to handle and if you are undertaking a move, you can't afford to have it set back or allow for problems to occur. If you feel you aren't up to the task or you just want some help then you should contact Camden Town Removals. With phone call to us on
, we can make things simple and reduce the stress involved with our Man and Van service.
We are a removal firmed based in Camden Town who can assist you with every aspect of your transition. We have operators standing by so if there's anything you are unsure about, want clarification for or you just want your concerns eased they can help you. They can tell you about each part of the process, from what you have to do, what you need to how long it can take. If you tell us about your imminent removal, giving us details about location, items, etc, then we can tailor our support to your specific needs and ensure you get exactly what you need. We can recommend services that seem suitable, but the choice is in your hands and when you have an idea of what you want, we can offer an assessment that will detail our prices. This won't cost you a thing and you don't have to commit to it until you want to hire us.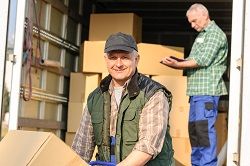 We ensure that all the hard work is absent from your removal by sending you a skilled team to handle everything. The people who work for us are beyond capable, they are professional, proficient and eager to work hard. Everyone we send to your home or workplace will be trustworthy so you do not have to worry about them handling your possessions. They will treat you and the process with respect and endeavour to everything safely and correctly.We can send these people to you in their vehicles and then will have everything they need.
Packing can be a long and annoying process but they will have it completed in no time. Our team will sort and list all you goods, allowing them to keep track of everything. Each item will be wrapped in suitable material that will keep it clean and safe and then carefully placed in a container. Each box, along with your furniture, can be removed from the building and inserted into your new address without problem as our staff dedicates themselves to keeping the operation safe and maintaining the integrity of your goods. Our team's vehicles will get everything to where it is needed as well as storage facilities to keep your goods throughout the process. If you are relocating abroad then let us know and we can offer all the assistance you could ever require.
If you want your move to be simple and handled by the best of the best, then get in touch with Camden Town Removals today and we'll send a man in a van.