Our service
Removing the Hard Work from your Removal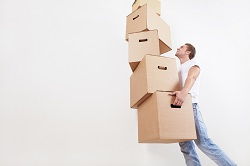 It can be difficult to even suggest that relocating your home or workplace is easy. With all of the work and planning involved, it can be downright unmanageable. Before you even worry about this, know that help is at hand. Call
now to speak with Camden Town Removals, a leading removal firm based in Camden Town who can mange you move for you.
At the start of a move that you handle yourself, you have to plan absolutely every part, so you know you have the times and resources necessary. Then you have to spend time sorting everything you own and then enfold them in appropriate wrapping and placing them into suitable containers. It only gets tougher after this, as you start lifting these boxes, along with your unwieldy furniture, out of the building and later you will the struggle as you place everything into your new address. You will have to have large enough vehicles to transport everything and drive carefully as you travel to your destination. You never know when a problem will occur so you should have somewhere to store your goods, otherwise you can find yourself with nowhere to place everything you own.
If you want to avoid all of this work then we are here for you. Call us now and our operators who can assist you for free. They can answer any of your questions, provide support, advice, tips and more that will make everything simpler. They can tell you how to go about each task so that the process will go smoother. If you need any advice guidance or would like to obtain boxes, wrapping, etc, then we can provide. At this time, we can tell you all about the services we offer and the more we know about your move the easier it well be for us to suggest which ones would be most suitable. Despite this, you have free reign over what you want us to do for you and the cost can be exemplified with a free quote that lacks any obligation.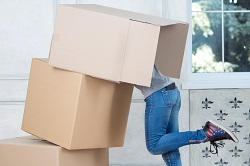 Our removal team is highly skilled and can be at your address in no time. Every job that was mentioned earlier can be performed by them to the highest standard. They can dedicate themselves into arranging all of your goods so that similar items are together and then use bubble wrap, tissue paper and more to wrap each item to keep them safe and clean. They will then pack everything into boxes and remove them along with your furniture. We take great care when lifting and carrying your goods and guarantee that they will be placed in your new address with equal care. We can traverse things through doors, stairs and narrow spaces without any damage or injuries being incurred.
With many vehicles to transport them and secure storage areas to keep them, your goods will be safe under our watch. You can leave your things at our depots for as long as you need and come to collect them or request they be delivered at any time. If you are moving aboard you would normally be in line for an immense amount of work but with us by your side, it will remain uncomplicated. Our Man and Van service can do this for your smaller relocations so inquire about this if that is the case.
A move should be fun experience so leave all the hassle and work to Camden Town Removals and focus on your new life.