Packaging
The Removal Service Here for You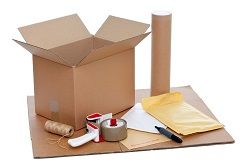 Throughout the course of your life, you will acquire many things, all of them important to you. They will come in the form of treasured trinkets, expensive entertainment devices, useful appliances and practicable furniture. The move itself can be valuable because you will be investing time and money to make a big change in your life and if all goes wrong, you can be put in a difficult situation. You can try handling everything yourself but lack of experience, strength, equipment, services and know how can cause things to go awry. If you want your relocation to go smoothly and all of your goods taken care of then contact Camden Town Removals today on
. We are an expert removal firm who can assist you with every aspect of your move in or around Camden Town.
You may feel that you can handle your removal yourself but that's no reason not to give us a call. Our operators are standing by waiting to help you and they can supply all the support, advice, guidance and information you could need. They can tell you where to get the things you need and even supply them. If there's anything you are unsure about of want more clarification for then let them know and they can fill you in. This is not to say that we can't get more involved with your move because we have many services available to you and you can opt for the ones you need most. We can inform you about each one and if you want an idea of the cost we can supply you with an assessment that costs nothing and you do not have to commit to.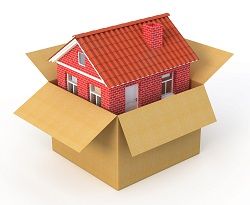 No mater where you are moving from or to, you will have many goods that have to be transport. Our team will guarantee that this can be done safely by taking various measures. They will first sort your goods, keeping items away from those that could do harm to others, for example sharp items away from clothes. They will make a moving checklist of everything that prevents things from being lost or left behind. Our team will have a wide range of wrapping and containers at their disposal and put them all to good use. They will choose the most appropriate, enfold your items, and place them carefully into suitable boxes. No container will be overfilled so items won't be compacted and remain easy to carry.
Furniture can be tricky to get out of a building, especially when stairs and narrows spaces such as doors are involved but our team can handle it. They will have everything taken out of a building and placed into another skilfully, using their skill and knowledge to prevent adages and injuries. We can get everything onto our vehicles and take them to wherever you desire. This can be your new address or our storage facilities, where we can look after your goods until you need them. They will be safe with us and you can retrieve them or request that we deliver them at any time. You may be worried about all the work you will have to do if you are moving abroad but with our help, it will be simple, as we guide you thought the paperwork, offer all the support and guidance you could ever need and handle international shipping. If you are undertaking a small removal then our Man and Van service is right for you.
You will need the right help for you move and that is why Camden Town Removals is here for you.