The Ultimate In Storage Solutions In Camden Town, NW1
Storage When You Need It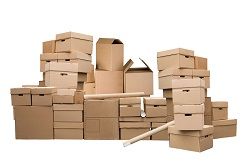 Whether you are moving house or having a clear out, storage will be an important component in making sure everything goes smoothly and that your stuff is kept safe. But if you'd rather not have to scramble around and see if you can borrow your neighbour's garage, then we have the perfect solution for you. Our spacious, secure and adaptable storage solutions are the perfect way of making sure your possessions stay safe no matter how long you need to leave them with us. We have facilities throughout Camden Town, NW1 so wherever you are based we can store you belongings with ease, and for the best prices around. Call anytime on 020 8746 9635 and book your space today.
Helping Keep Your Stuff Safe
When you need to hire storage, we know that the most important thing all of our customers need is to make sure their belongings are safe. That is why we ensure we provide the most secure options in the whole Camden Town area. We have regular patrols in all of our plots, and we guarantee that no one else will ever access your space without express permission. Keeping your stuff safe is our top priority so we are happy to answer any questions and give you a tour of our facilities, ensuring you have complete peace of mind when you leave your possessions with us.Talk to the experts on 020 8746 9635 about of secure storage facilities across NW1.
Complete Storage Options For All Your Needs
One of the best things about our services is that we offer a complete and comprehensive range of service options for all our customers, we can even help with transportation, loading and unloading if needs be. We offer the most flexible storage service in the local area, so whether you need a self-storage facility that you manage yourself in NW1 or a fully maintained service in N1 we are more than happy to help. We always put our customers first so whenever you need to keep your stuff safe and secure, get in touch with Camden Town Removals and find out how we can help. We know how important your belongings are and we promise to guard them as if they were our own.
The Lowest Prices In NW1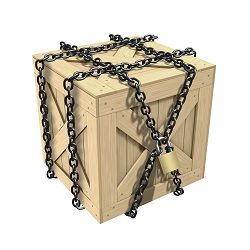 From NW1 to WC1 our storage facilities are the best in town, but what's even better is that we offer the best value, most cost effective options as well. We can offer storage units in a range of sizes, so whether you've got a whole house worth or one match box to store, we can help make sure it's kept safe, and you will only ever pay a fair price for the size of the space you use. We also offer flexible payment options allowing you to pay for a specific period up front if you know how long you need it, or pay monthly if you're not sure or want to spread the cost. Saving you money is what we do best.
The Best Storage Company In Camden Town, N1
Keeping your stuff safe while you're moving house or renovating (or anything else you need some space for) shouldn't cost you dearly and it shouldn't cause you stress. That is why we ensure a stress free and budget friendly experience, one where you can rest soundly knowing your belongings are protected. We not only employ the most effective technologies, and have regular patrols, but all items left with us are fully insured, offering further peace of mind. You can attend your storage space as frequently as you want, and take things and add them as you please. Camden Town Removals is the local specialist across NW1 in storing your stuff so call 020 8746 9635 and book your consultation appointment today.